These pickles are sweet and sour, with just a hint of spice. They are perfect for burgers, hot dogs, relish, Nashville hot chicken, charcuterie boards, and anything else you can dream up.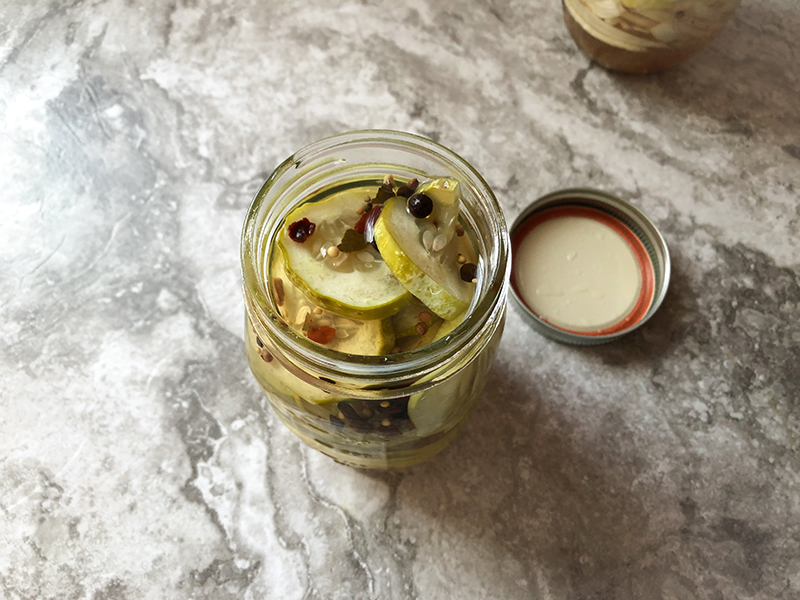 I'm not really sure what else to say about pickles, except that if you like pickles you will LOVE this recipe, and if you're only "meh" about pickles (like me) you will still love this recipe!
I've never been a HUGE pickle person, but they have a time and a place. And when that time and place comes, I want the best there is to offer – which is these! Plus it gives me an excuse to grow lots of cucumbers in my garden every year.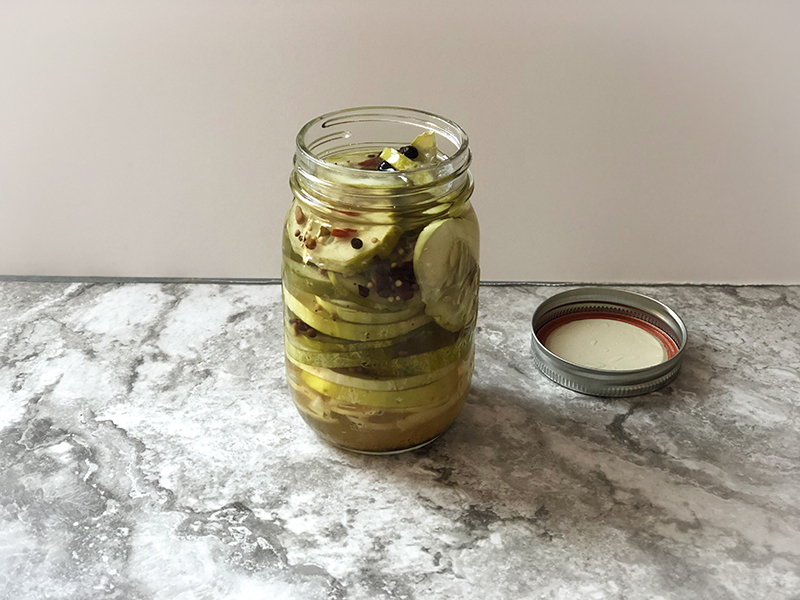 Actually, the very first time I made these, I did it because I had pickling cucumbers in my CSA bag right before we went on our honeymoon and I wasn't sure what to do with them, and thus these were born! It was perfect, because I made them right before we left, and by the time we got home they were ready!
They're great to give away as gifts too. They taste like you labored over them for hours, when in reality it took you maybe 30 minutes, maximum to make a whole batch. I give them to everyone when I make several jars at the end of summer. My mother in law loves them!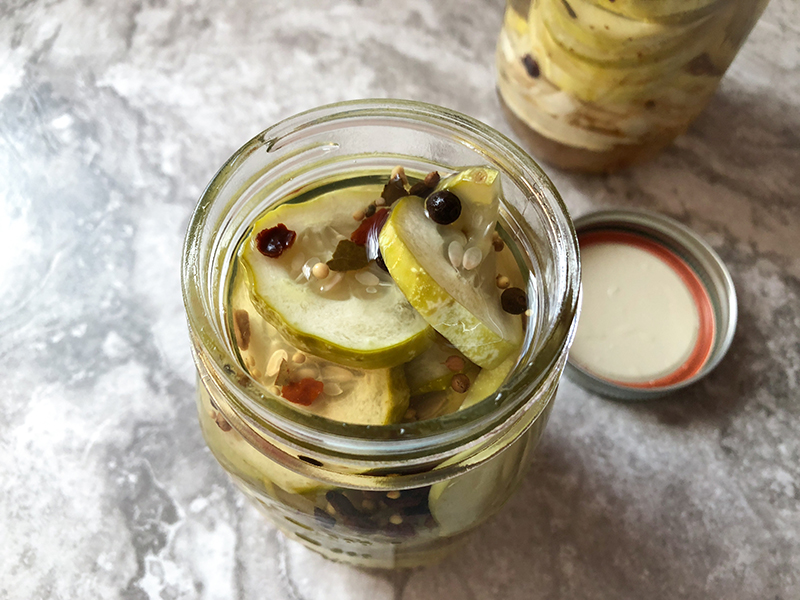 This recipe is also very adaptable. Here are some ideas:
Add whole garlic cloves
Add fresh dill
Cut the sugar in half or remove entirely for a sour pickle
Add red pepper flakes for a spicy pickle
Change up the vinegar. Red wine vinegar is also excellent!
If canning scares you like it scares me, rest assured that these have a very high acidity and they are always stored in the fridge, so you don't have any weird bacteria stuff to worry about like you would for regular pickling/canning/fermenting, so that's a big plus. It does mean that they don't last indefinitely, but I've never had a batch go bad before we finished them.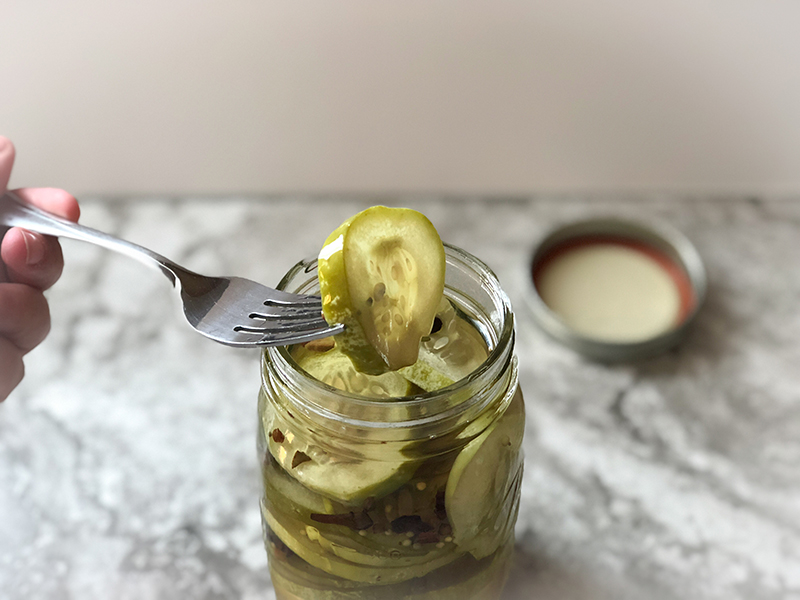 Want to get started? Here's the recipe!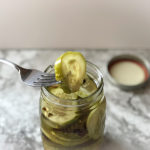 Bread and Butter Refrigerator Pickles
Ingredients
1

small white onion

thinly sliced

4

pickling or english cucumbers

thinly sliced

1

cup

water

1

cup

apple cider vinegar

1 1/2

cups

granulated sugar

1

teaspoon

kosher salt

I used Morton's

2

teaspoons

mustard seeds

1

teaspoon

celery seeds

2

tablespoons

pickling spice

Whole spices, not ground. I used McCormack brand.
Instructions
Add the white onion and cucumbers to 2 pint-sized or 1 quart-sized mason jar.

Add remaining ingredients to a sauce pan (needs to be stainless steel or other non-reactive metal), and bring to a boil. Once boiling, turn down the heat and allow to simmer for about 5 minutes.

Carefully pour the hot vinegar and spices over cucumbers and onions, and seal jar(s), let sit for at least a week in the refrigerator.

Enjoy! Pickles will last for a couple of months in the refrigerator.